About Shelley
Shelley Olds grew up in Groton, Massachusetts and holds a Bachelor of Science degree in Health and Human Performance with a concentration in Exercise Science. She obtained her undergraduate degree from Roanoke College in Virginia where she served as the Captain of the Women's Soccer Team for 2 consecutive years. She was named All-State, All-Region, and was nominated as an All-American. She was introduced to cycling by riding on the back of a mountain bike tandem in 2005. Since then she has become one of the highest ranked road and track cyclists in the World.
Shelley currently races for Cylance Pro Cycling, a professional women's cycling team based in the United States.  She is noted for her sprinting abilities. Most recently, Shelley won the Madrid Challenge in September of 2015, a UCI 1.1 race that is a part of the Vuelta Espana for men.  Shelley finished 6th at the 2014 UCI World Championships in Ponferrada, Spain. She won Stage 2 and finished 2nd overall in GC at the Tour of Norway in 2015, as well as a UCI 1.2 victory in the White Spot/Delta Road Race in Canada.  In 2012, she won the UCI Road World Cup Event in China and a stage of the women's Giro d' Italia.  She was the Pan-American Road Race Champion in 2010 and two-time National Criterium Champion, in 2010 and 2011. She is also a two-time National Scratch Race Champion on the track.
In June 2012, Shelley earned a spot on the USA Road Cycling Team for the London Olympic Games.  While competing in the 140km road race, she made the winning break of 4-riders that escaped with just over 40km to go.  However, she suffered a devastating flat tire in the closing kilometers, which forced her to fall back into the main peloton.  A slow wheel change from neutral support saw Shelley fall even farther behind the main peloton.  She chased back to the group alone in pouring rain conditions, and fought her way back to the front.  The breakaway went on to claim all three medals, but Shelley still managed to finish 7th overall.  You can read more about the Olympic Road Race here.
Shelley's current focus is on international road cycling. However, she holds a diverse portfolio of cycling distinction in National and International Track, Cross, and Criterium racing.  Shelley's ultimate goal as a cyclist is to win a medal for her country at the Olympic Games.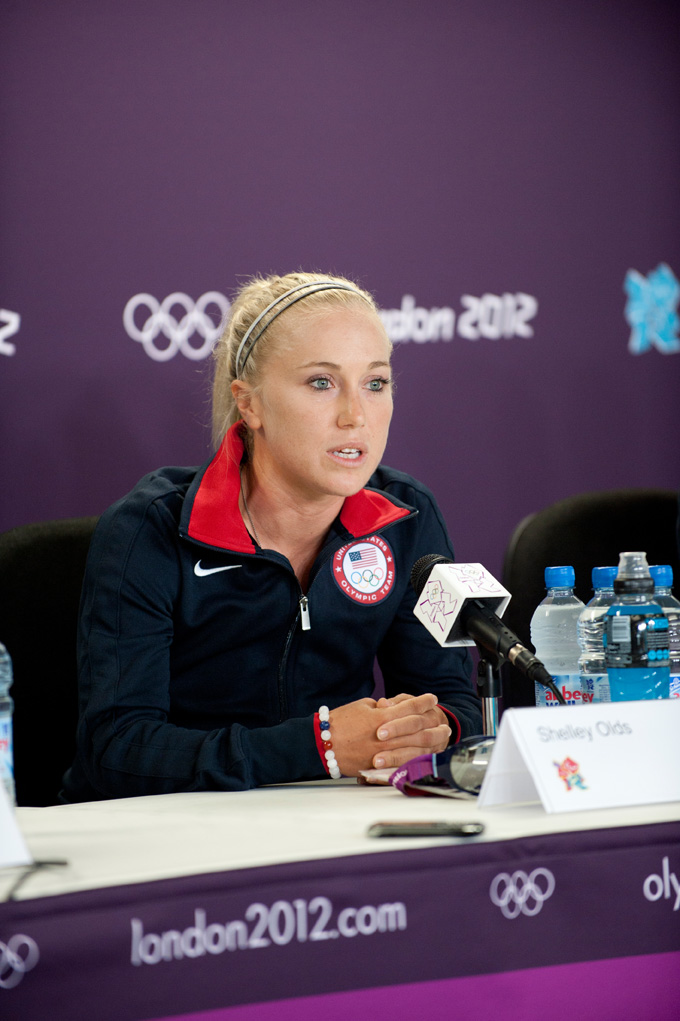 "Always believe in yourself and your dream. 
There is no security in life, only adventure.  
The choice is yours to believe in yourself.  
If you think you can, you will.."